SUSTAINABLE KNITWEAR DEVELOPMENT AND MANUFACTURING
The beauty industry relies heavily on plastic in its products and packaging. However, according to the Environmental Protection Agency (EPA), up to 70% of plastic waste generated by cosmetics and personal care brands ends up in landfill.

A small proportion is incinerated, and an even smaller amount is recycled. One solution is to use eco-designed packaging made of recycled or biodegradable materials. Many big players in the cosmetic industry have already announced plans to use such materials in the near future.

WHY CHOOSE QY SOCK FACTORY
We offer great service to our customers.Our passion for creating high quality for the knitwear industry translates into qualified solutions so that exceed the needs of our customers, improve the consumer experience of the product and strengthen their impression of the brand.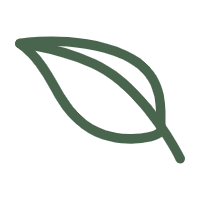 Eco-friendly Material
Our knit products are made with environmentally friendly materials that are sustainable and biodegradable, reducing our carbon footprint and helping to protect the planet.
Eco-friendly Material
Our containers are designed to be reused, reducing waste and promoting sustainable practices.
Eco-friendly Material
QY sock factory offer a range of customization options for our client, including various sizes, shapes, and colors to meet the specific needs of our clients.
Manufacturing Management
Qinyun sock factory uses advanced production techniques and has a strict quality control system in place to ensure that all of our products meet the highest standards of quality and consistency.
One-stop-shop Capabilities
As a one-stop-shop for knitwear factory, Qinyun offer a wide range of services including design, production, and logistics support to streamline the process for our clients.
Innovative Sustainable Creation
We are constantly researching and developing new and innovative ways to create sustainable and eco-friendly knitwear products solutions for our clients.
CERTIFICATION
We are proud to hold multiple patents in the field of plastic packaging containers, demonstrating our commitment to innovation and technology.
DEODORANT STICK CONTAINS
Deodorant containers are reusable and perfect for filling with various personal care products like antiperspirants, solid lotions, and sunscreen. Tatapack offers sustainable packaging options in different colors, shapes, and sizes to fit your brand's needs
MAIN PRODUCT
Our round refillable deodorant container is made from environmentally-friendly PCR plastic and is available in 30ml and 50ml sizes. The container can be easily refilled, making it a sustainable and cost-effective choice. Additionally, it is customizable with different colors, finishes, and prints. This innovative design is not only convenient, but also helps reduce waste and contribute to a healthier planet.
Good Ideas Need Good Packaging.
Welcome to send us information if any interests about COSMETIC PACKAGE designing and manufacturing.
COSMETIC PACKAGING INNOVATION:
COSMETIC PACKAGING INNOVATION:
We prioritize meeting our customers' needs while also promoting sustainable development in cosmetic packaging. To do this, we continuously improve and expand our product line using more eco-friendly materials and designs. Our dedication to innovation has allowed us to offer a wide range of products that cater to various needs.
CARDBOARD REFILLABLE DEODORANT CONTAINER
Introducing our 100% PCR Deodorant Container and Paper Tube Combo: a versatile and eco-friendly solution for your personal care products. This combination allows for greater freedom in selecting the desired capacity and reduces plastic usage by 50%. Say goodbye to single-use packaging and hello to sustainable convenience with our innovative product.
REFILLABLE & RECYCLABLE CREAM JAR
Our Mono PCR-PP Deodorant Stick Container is made entirely of 100% PCR material, making it an environmentally-friendly choice for packaging. Its single material composition also makes it easy to recycle. Additionally, our use of PCR material aligns with current government policies on sustainability.
RECYCLABLE MONO MATERIAL PUMP
Our Mono PCR-PET Cream Jar is made with PET, a perfect substitute for acrylic that is not only transparent but also safe for direct contact with cream products. PET is more environmentally friendly and cost-effective than acrylic, and we offer the option to use PCR-PET for an even more sustainable material.
CUSTOMIZE YOUR PERFECT SOLUTION
Our team can help you create the perfect product with our private mold design process, printing and finishing options. Browse our website and contact us today to start customizing your unique solution.
Custom
Private Mould
Proudcts